Tennis Pro
Alan Walker – Head Tennis Professional, Fairlawn Swim & Tennis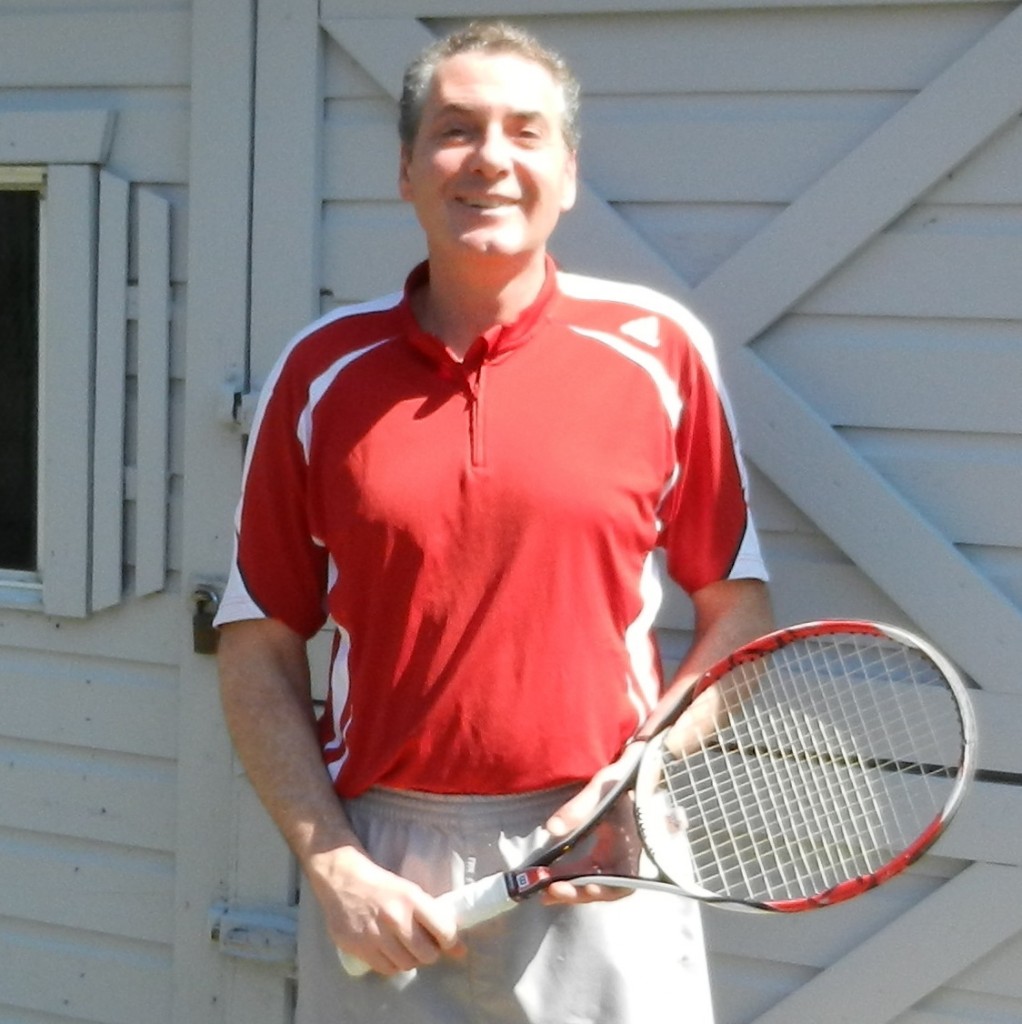 50 years ago Alan hit his first tennis balls right here at Fairlawn Swim & Tennis. Long-time FS&T members will remember Alan spending many hours on the courts and practicing on the backboard.  He competed locally in junior tournaments and then at Firestone High School. 
Success came early for Alan, winning his first Akron District Tennis title in 1975.  Several junior tournament wins led to success on the high school level highlighted by trips to Columbus for the State championships and setting the record (since broken) for wins in a season with 35.  While playing at Denison University, Alan was a four-year letterman on teams that won the conference titles all four years including the 1987 team which he captained. After graduating from Denison University he moved to Dayton and continued to play as a "weekend warrior" while working his "desk job".  
Adult tournament success was highlighted by the 2005 Midwest Indoor 40 & Over win. In the USTA Adult Leagues Alan has captained many playoff teams including the 2002 NEOTA 5.0 League winner and the 2003 5.0 team that won the Ohio State Championship, the Midwest Championship and qualified for the finial 16-team USTA Nationals.
Alan is currently the Head Tennis Coach for both Boy's and Girl's at St.Vincent-St.Mary High School. Previously he served as Assistant Coach for the Boy's and Girl's teams at Walsh Jesuit from 2001-2008 with Girls teams winning State Championships in 2002 and 2006. While working with these student/athletes several of the players qualified for District and State competitions. Many received college scholarships for tennis and/or academics.
Now, having taught and coached tennis full-time for two decades and played competitively for over 40 years, Alan combines a passion for tennis with a love of learning that makes the work of improving your tennis game easy and enjoyable. In addition to teaching students of all ages and ability levels, Alan works closely with the USTA, NEOTA, USPTA, OHSAA and OTCA to facilitate tennis for juniors, interscholastic athletes and adult players.
Alan and his wife Tracy live in West Akron where she is a teacher with the Akron Public Schools. No; she does not play tennis.